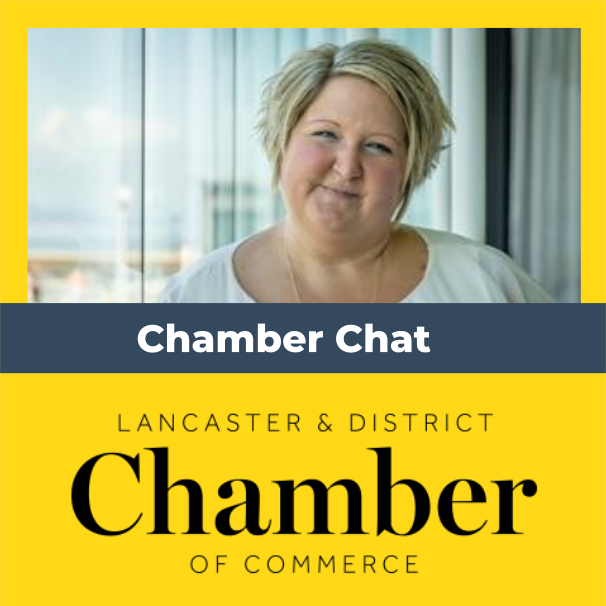 Vicky Lofthouse from Lancaster & District Chamber of Commerce shares her blog with Beyond Radio.
Back to School Means Back to Business
This week those parents of school age kids can collectively breathe a sigh of relief as the school gates open and kids return to the classroom. Shoe shops and stationers have been busy as parents prepare their kids for the new year ahead. A fresh start, a new teacher, new friends, and new impressions to be made.
I used to love the start of a new school year, writing in a new notebook, that first page with a brand-new pen. I felt energised and full of ambitions for the year ahead.
The last 18 months have been unbelievably odd, we have been out of rhythm and routine. Not being able to have a proper break, constant worry, and uncertainty overhead. But perhaps just maybe things are starting to settle down!
Summer is a time when many businesses tend to ease up on the intensity of their work. We feel this summer, business has been put on hold more than ever. Holidays...kids home from school...and the need for a break from the relentless pandemic. it's easy to fall behind in moving your business forward. But now the kids are heading back to school, it's time to get back on track.
So why not grab yourself a new pen, notebook and even splash out on some new shoes (as I don't think we will get away with wearing trainers and slippers for much longer) and start September on that new page. Full of ambitions and ideas for the year ahead.
Unsure where to start, try these tips and if that fails pick up the phone and ring the Chamber.
Get out there and network. ...
Surround yourself with the right people. ...
Stay ahead of the curve. ...
Find a healthy work-life balance.