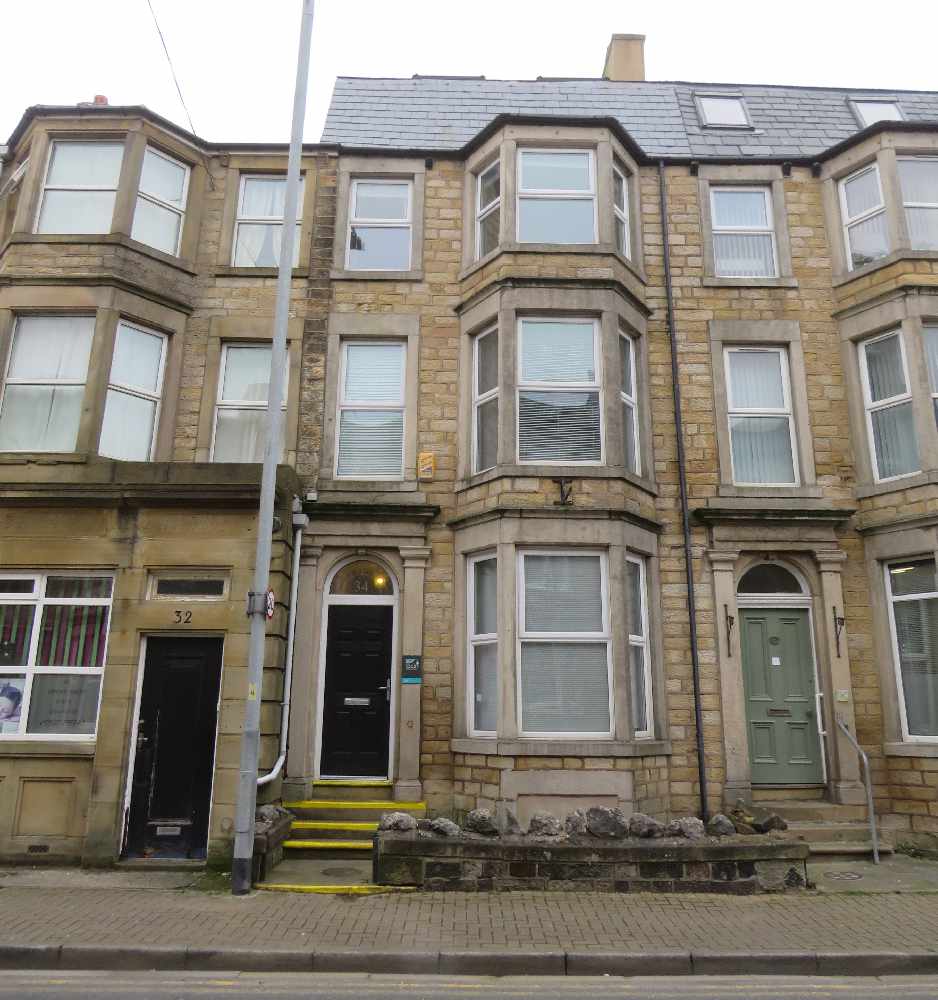 People from Morecambe coping with the effects of cancer or bereavement will have a new dedicated support service on their doorstep in the next few weeks.
On 1 May, CancerCare will be throwing open the doors of a new centre on Northumberland Street marking a major commitment to the expansion of its free professional counselling and complementary therapy services into the heart of the local community.
Around 30% of the clients who currently attend the charity's centre at Slynedales in Lancaster come from Morecambe and Heysham and over the last five years it has provided support for around 700 people from the resort.
This week, Chief Executive Alison Stainthorpe signed a three-year lease on the former accountants' office and staff will spend the next six weeks transforming the building with new counselling and specialist therapy facilities and a dedicated children's play therapy room.
It is predicted the new centre will receive around 125 clients over the coming year and while some will be existing clients who currently travel to Slynedales for sessions, it is hoped that a dedicated presence in the town, and an accessible location close to public transport links, will encourage Morecambe residents who were previously discouraged by Slynedales's location north of Lancaster, to seek support.
Chief Executive Alison Stainthorpe said the opening of the new centre marked a major commitment from CancerCare to the people of Morecambe.
"In 2019 we did a big piece of research into how we could potentially reach even more people in need of support and one of the things that shone through was the need for a base in the Morecambe area," said Alison.
"Even though we offer a free volunteer driver service which clients can use to get to and from appointments, the thought of having to travel to a session – particularly if they are feeling poorly – can often be a huge barrier to someone needing support. Being able to pop into a centre in the heart of Morecambe will hopefully make that decision a lot easier."
Initially, the centre will be open three days a week and will offer counselling, aromatherapy and children's therapy. The new centre will also allow the charity to create more space at Slynedales and allow it to expand facilities for its Re-Fresh Young People's Peer Support Group.
Alison added: "Over the last year we have greatly expanded our range of services to cope with the additional demand for support caused by the pandemic and we have seen a huge increase in the number of people seeking support across all our centres. The new Morecambe centre will enable us to see even more people."
The charity is also planning to build on links with similar health and social care charities and organisations in Morecambe to further benefit people in the local community.
UHMBT Macmillan Information and Support Service Manager Lorraine Jones said: "We have always had a unique relationship with CancerCare and work closely together, providing support to those affected by cancer across the Morecambe Bay footprint. CancerCare's new centre is a much-needed service for the town and we wish them well with this new venture."
For more information about the range of help available from CancerCare call 03330 150 628 (charged at standard rate) email CancerCareCan@cancercare.org.uk, text: 07860 018 278 or visit www.cancercare.org.uk