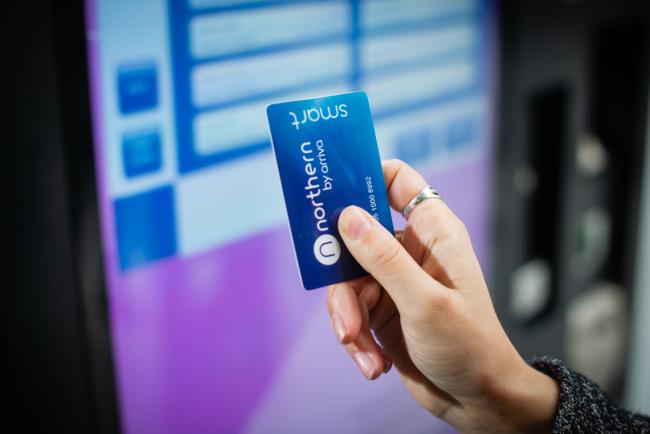 Lancashire County Councillor John Fillis, is calling for cross party support in Lancashire following the decision by government to cut £39bn from the Transport for the North Budget (TfN), of which £105m was supposed to develop a Smart Ticketing system that would cover all means of public transport similar to that of the "Oyster Card" in London.
Cllr Fillis, said "We are looking to be developing a road to recovery. A significant part of that is public transport that will enable people to get to work through streamlining their travel plans. Smart ticketing would play as significant part in that process as well as provide people with a tool to help them budget through the hard times to come."
"We have all seen how London has benefitted from a single smart system as well as Merseyside and Manchester. Yet in Lancashire we have been left behind and that gap is growing bigger all the time. To expand to a single network would open up opportunities to everyone not only for people going to work but also boost industries like tourism that have suffered significantly during the pandemic."
The Government has cut funding to TfN, the body which oversees transport planning, losing 40 per cent of its core funding and a fifth of its total annual support for the next financial year. Northern leaders, who are seeking urgent talks with, Grant Shapps, Transport Minister.
The Department for Transport had originally allocated £150m for smart ticketing. Of this, £45m has already been spent on new gates at train stations and 'tap in' points currently allowing smart card use, with plans in the pipeline for use with bank cards in the future. But the remaining £105m to make this happen is no longer available. This was made clear after TfN's request to draw down £33.4m for the next financial year to start installing contactless technology at rail stations across the north was refused.
Cllr John Fillis, went on to say "I have spoken to politicians from right across the political spectrum who are all deeply disappointed in this decision by government. The question the people of Lancashire want to know is what we are going to do about it. I have written to all Lancashire County Councillors asking that we support a motion at full council calling for this funding to be reinstated. This will also include contacting all MP's and borough councils asking for their support, enabling our Cabinet Member for Transport the ability to state to government that they speak on behalf of the whole of Lancashire."
"The motion to go to full council has been left open at the present time to ensure the wording is in keeping will all political perspectives."