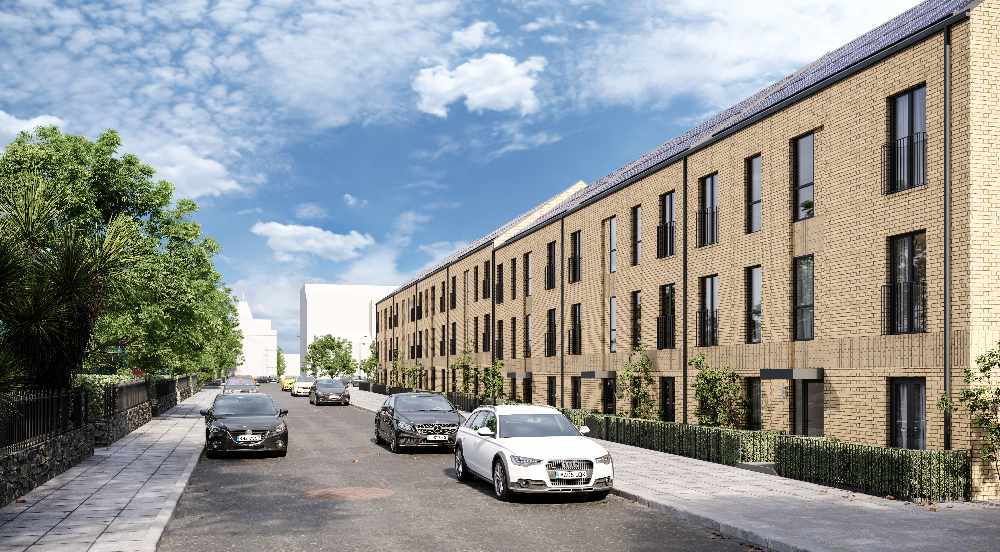 Impression of the new Bold Street development
The completion of a major regeneration project in Morecambe devised in 2005, is a step closer, as one of the UK's leading build-to-rent developers is granted planning approval for its £4.5m Bold Street development.
North West-based Placefirst, in partnership with MCAU architects, will deliver 42 stylish one and two bedroomed apartments on the brownfield site situated near Morecambe's famous promenade. 'West End Three' will occupy 0.2 ha of land previously occupied by a series of terraces and commercial premises.
The new development on Bold Street demonstrates Lancaster City Council's continuing commitment to the sustainable transformation of housing in the West End.
Placefirst previously completed the first and second phase of its award-winning* development work in the West End area of Morecambe back in 2016 which saw 51 and 59 homes built respectively.
This third, final phase at Bold Street will see Placefirst commence construction in 2021 and then let, maintain and manage the apartments ongoing as landlords for the scheme. Through partnering with MCAU, the developer has successfully balanced modern design aspirations with planning policy requirements.
David Mawson, chief executive for Placefirst commented: "We've worked collaboratively with Lancaster City Council for several years to help it deliver the continuing regeneration of the West End and Morecambe as a town. We've played a pivotal role in both changing the perception and the attractiveness of the area as a place to live, with Bold Street set to continue in the same vein."
"We're proud that West End Three continues our work with the local council, to deliver significant regeneration in Morecambe. As a build-to-rent developer, we're also excited to be able to stay close to the West End area and help shape its future legacy, by managing and maintaining properties for tenants looking for long-term rental alternatives to outright ownership and rising house prices."
Councillor Caroline Jackson, Lancaster City Council's Cabinet member for housing, said: "We are fully committed to improving the housing in Morecambe's West End and were delighted to be able to secure a development partner of the quality of Placefirst to deliver this important scheme. Placefirst's West End One and Two developments have been a great success. The new apartments on Bold Street will fit in with council ambitions to reduce our carbon footprint. They will be energy efficient and feature solar photovoltaic panels that help to address the climate emergency."
For further information on Placefirst's West End One, Two and Three developments in Morecambe, please visit https://placefirst.co.uk/.