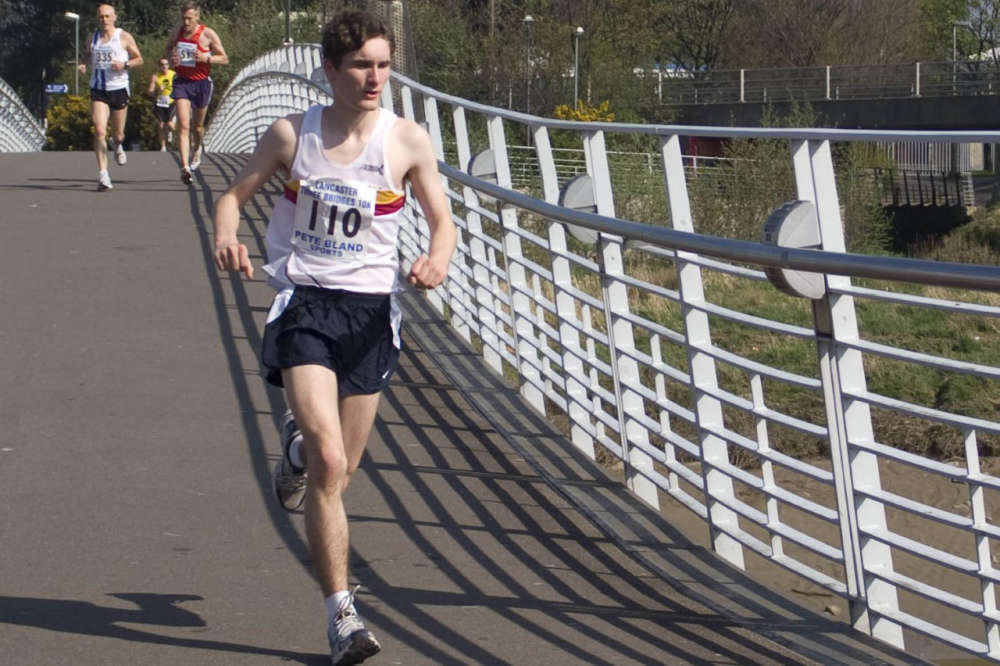 The popular 3 Bridges 10k race has been moved from its usual April timeslot to September. So Lancaster & Morecambe Athletic Club is organising it at 11am on Sunday 19th September with the start at the clubhouse at Salt Ayre Leisure Centre, Lancaster LA1 5JS. 
This is always a popular race with runners from all over the north-west taking part, often as a fast preparation for autumn marathons and other longer races. It's also very suitable for beginner runners, perhaps moving up from a Parkrun to a longer race.
It remains a well-priced race to enter with the fees being only £11 for members of running clubs and £13 for non-members. An extra £3 is charged for entries on the day. No refunds once registered.
The race is sponsored by the Runners Centre in King Street, Lancaster and the Club is very grateful for this support.
The race meets UK Athletics Rules, is Certified Accurate and there are prizes for the first 3 men and the first 3 women finishers. There will be prizes for each veteran category, from 40 for men and 35 for women.
It has a flat, fast and scenic route and there will be a very nice medal for all finishers.
Enter before September 15th on https://bookitzone.com
and search for 3 Bridges or request an entry form from stephenptherunner@gmail.com