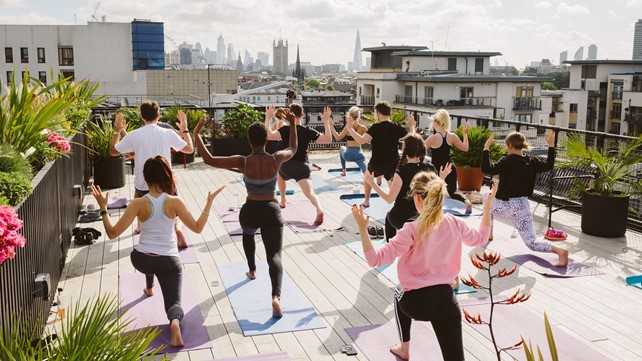 Lancaster University will once again host the UK Corporate Games later in the year with a dazzling list of former Patrons.
A list of notable former Patrons for the games, including Sir Alex Ferguson, Freddie Flintoff, Princess Anne and Nelson Mandela, Sky Sports pundit and Salford City co-owner Gary Neville has been announced as the Patron for the UK Corporate Games.
Bringing businesses together in what promises to be an action-packed few days of sport, the Corporate Games have taken place in various locations around the world since 1988. With 23 sports on offer, which are being spread out using other venues, including Lancaster Golf Club and Salt Ayre Sports Centre, the event brings people together and champions group exercise.
On securing Gary Neville for the event, Games Director Doug White said: "We are delighted to be bringing the UK Corporate Games to Lancaster and are thrilled to have Gary Neville on board as this year's Patron for the Games. The Games are open to all, for the benefit of all and welcomes everyone, regardless of sporting ability or level of fitness."
With the games promoting the benefits of group exercise and enabling businesses from all over the country to battle it out in a fun way and help office environments in the process, what are the benefits of group exercise? Here is a look at a few keys reasons as to why it might appeal to you and your company.
Encouragement and motivation
An event like this can spark people into a health and fitness kick and provide the confidence they need to enjoy exercising again. Taking part in various challenges is far less daunting in a group full of familiar faces, with everyone striving for the same goal. Group exercise helps team bonding in a way that a Zoom call simply never will and enables users to ignore their sophisticated smartphones for the day and halt a gaming session at a top online UK casino or stop employees from updating their social media statuses. There is nothing more motivating than coming together for a common goal and being surrounded by others who are pushing for the same outcome. People support each other, encourage and motivate.
It's fun
Events like the UK Corporate Games and various group exercise sessions are fun. The team spirit and energy of others can rub off on a person as they seek a different type of experience from solo workouts and being alone in various aspects of their lives. Group fun can give people a break from their normal workout routine, create comical value along the way, and generally provide a team of people with a fun and entertaining day out away from the office. All the endorphins exercise helps release can only provide a positive outcome for someone also, giving people a confidence boost and a feeling of happiness.
Different abilities welcome
No matter what level of fitness or ability level you're at, when it comes to certain sports or challenges, everyone is welcome. It is guaranteed that you'll be surrounded by people of various abilities who can not only inspire and motivate a person, but also enable them to learn from their peers in a fun and exciting environment.
It can inspire people to try new things
Throwing yourself into a new exercise routine or a sport you've never tried before can be a great way of discovering a new hobby and trying new things. For example, an inexperienced golfer taking part in the Corporate Games could hit a stunning drive which results in them buying a set of golf clubs the following week.