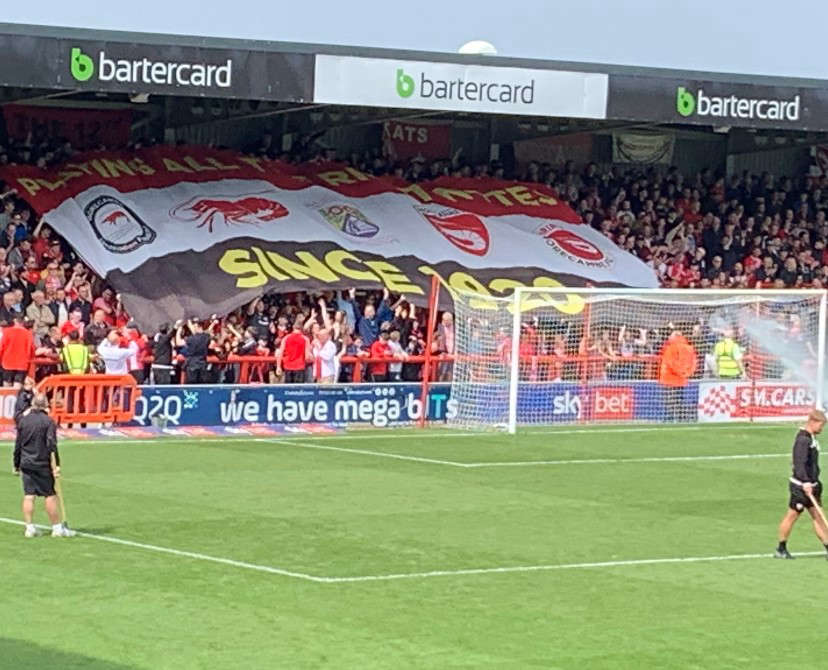 It's been said before, but let's say it again – Morecambe Football Club has never been relegated in its 102-year history.
The Shrimps defied all the odds to secure a second season in League One following an afternoon of drama on the final day of the season.
Morecambe lost 1-0 to play off chasing Sunderland on the final day, but defeats for both Gillingham and Fleetwood Town mean that the Shrimps survive by two points.
Related: The Shrimps are staying up: 9 KEY MOMENTS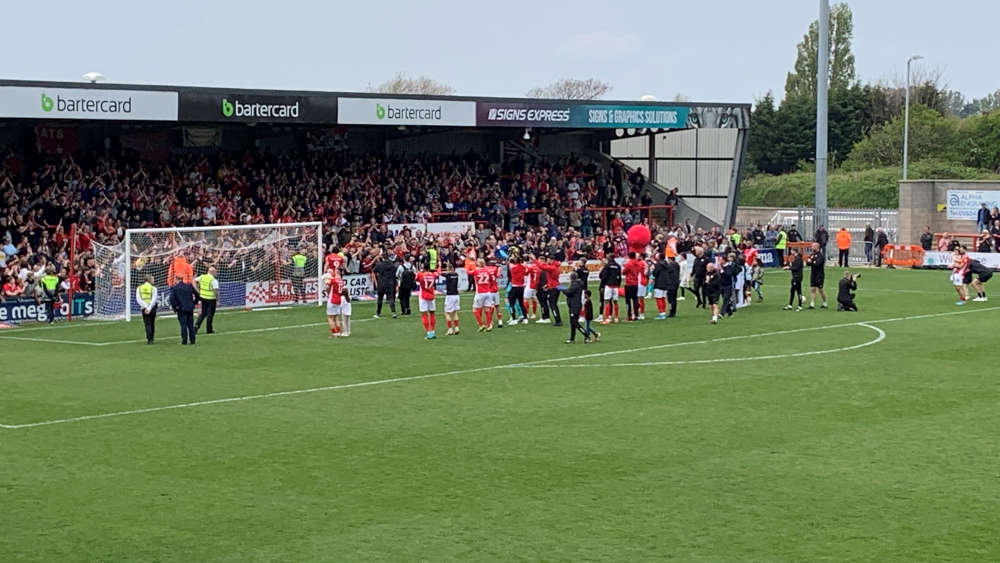 Click here to listen to reaction from manager, Derek Adams, and captain, Aaron Wildig:
Analysis and opinion from Shrimps Live host and commentator, Dave Salmon:
Make no mistake, this is Morecambe Football Club's greatest ever achievement.
Since the historic opening day of the season back on August 7th last year, where hope sprung eternal after a 2-2 draw at Ipswich, it's been a real rollercoaster of emotions for the Shrimps. The next nine months have seen unbelievable highs, including leading Premier League side Tottenham Hotspur for almost 45 minutes in the FA Cup, wins against highly fancied sides including Sheffield Wednesday, Wycombe Wanderers and Oxford United, a cup win against Championship side Blackburn Rovers, and crashing lows, including spending four months inside the League One bottom four, and a winless run that at one point stretched to 12 games.
There was of course an extra twist in the tale, with a change at the top. Stephen Robinson was appointed to the Mazuma hot seat last June, joining the club amid a wave of positivity and bright ideas about a long-term future on and off the field, and the former Motherwell boss quickly set about building a squad he believed capable of competing in the third tier of English football for the first time.
After a bright start, as winter set in, the Shrimps slowly drifted down the table, and when Robinson suddenly departed for St Mirren in February, Morecambe were firmly entrenched in the League One bottom four.
Enter the return of 'The King'. Derek Adams had only left the club nine months earlier to pursue an opportunity at League Two side, Bradford City. But, having left Valley Parade just a few weeks earlier, it seemed the stars had aligned perfectly for him to be welcomed back to the Mazuma with open arms.
It can't be forgotten that Derek had a rocky start to his second tenure, and after a 5-0 hammering away at Shrewsbury Town, followed by another heavy defeat at champions Wigan Athletic, even the most optimistic of Morecambe fan was beginning to feel that the game might be up.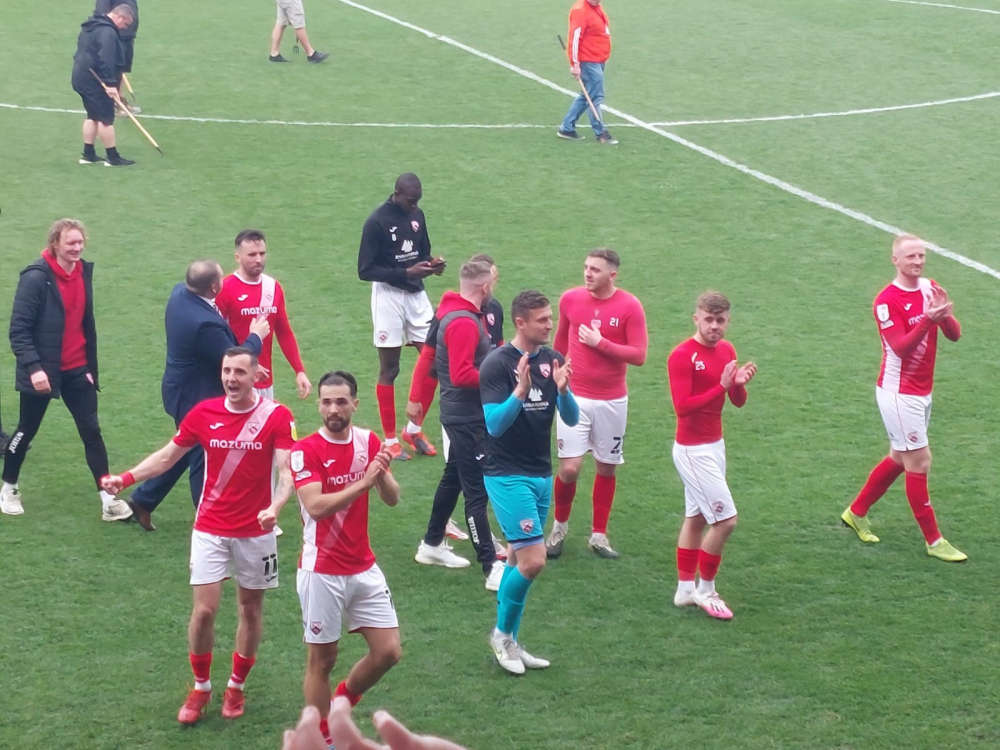 But from somewhere, and that somewhere is a place that only Derek and his heroes know about, Morecambe regrouped, galvanised, and put together a run of results that yielded 10 points in 5 games to finally, and almost beyond belief, move above the dreaded dotted line, where they stayed until the end of the season, just.
Would Stephen Robinson have kept the Shrimps up? We'll never know. It doesn't matter.
In most other seasons, Morecambe's final points tally of 42 from their 46 league games wouldn't be enough for survival. The classic '50 point mark' wasn't reached, but in truth, nobody cares, as players, fans, and media alike party long into the Bank Holiday weekend to celebrate arguably the biggest achievement in the Club's history.
To quote the Beyond Radio Shrimps Live Player of the Season, 26-goal top scorer Cole Stockton, ''it wasn't bad that, was it?''