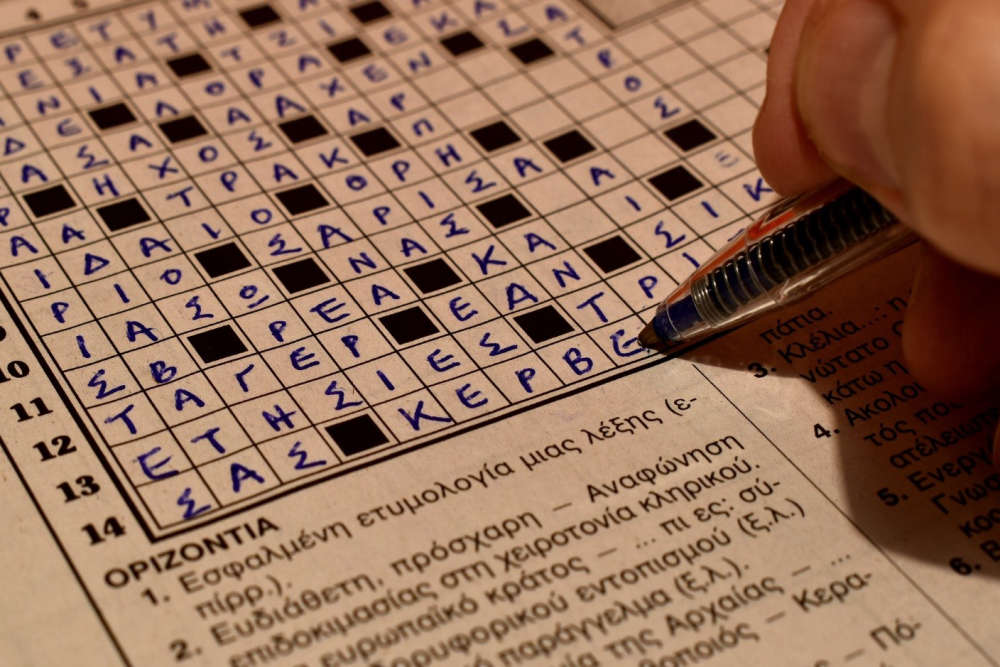 You may think that solving crossword puzzles is only a way to pass the time or ease your boredom. But, there's something more than those.
Playing crosswords has plenty of benefits to your physical and mental health and even to your social life. It's also the most inexpensive way to enjoy time. You can even get an answer for any crossword clue from websites if you run out of words to put to the puzzle.
You might be surprised by the many benefits of doing crossword puzzles, and we've listed some of them to get you started.
Crossword puzzles are good brain exercises
Answering crosswords is one of the best brain exercises, and doing it regularly has a positive impact on your memory. Your brain functions, and your memory sharpens every time you work on crossword puzzles. They're perfect for all ages, especially adults who are rapidly aging. Crosswords help strengthen their memory and increase their brain capacity. If you're someone who often forgets small things, you may want to start doing crossword puzzles to sharpen your memory.
They help relieve stress
Crossword puzzles can ease your boredom and relieve your stress at the same time. Our life is filled with different struggles, and one way to escape from them is through answering crosswords. If you're looking for a way to relax and unwind without spending much, then crossword puzzles are the ones you need.
They will inspire you to focus on finding the answers and help you forget all your worries in life. They can be your most affordable stress-reliever.
They help you learn new words
Life is said to be continuous learning. We learn something new every day. And if you want to improve your vocabulary, then answering crosswords is the best way to do it. Creators of crosswords tend to use rare and complicated words which will leave you puzzled. Whenever you find an unfamiliar answer to the puzzle, you will tend to look for its meaning in the dictionary, and they become a new part of your vocabulary. This can help you develop your communication skills, which are crucial in achieving your life goals.
Crosswords promote camaraderie
Answering crossword puzzles with your family or friends can help you build a strong bond. You tend to interact with each other more when doing crosswords. That's why this is way better than holding your gadgets. Whether you want to play them with your mom, your brother, or even your grandma, it fits different ages.
After reading the benefits of playing crosswords listed above, you now understand how significant they are in your life. You may think it's just a game, but it's more than just a game. When you successfully filled all the blanks, you will feel a kind of accomplishment in life. This will help you motivate in achieving your goals like there's nothing you can't do as long as you put effort. Give crossword puzzles a try, and before you know it, you're already a pro!