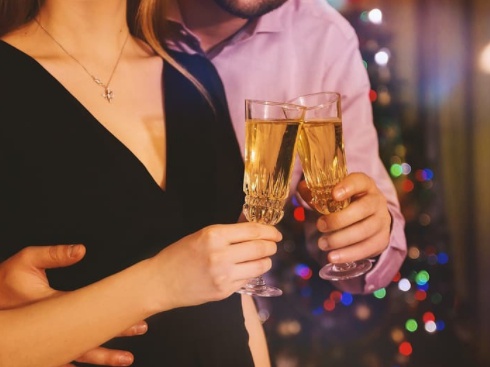 Lotteries have been popular all over the world for centuries, as they offer all of us the chance to dream of winning a fortune.
Yet, not everyone who is lucky enough to scoop a major prize splashes out on themselves. Some of the most inspirational tales of lottery winners show us how big wins can change not just the winner's life but also the lives of others.
The Lottery Winners Who Built a Water-Based Park for Their Neighbours.
John and Linda Kutey from New York won $28.7 million when a ticket in his office pool came up in the Mega Millions draw. Their immediate reaction was to do something for their community, as a way of paying respect to their parents. The idea they went with was a $200,000 donation that helped to build a spray park in Green Island, to replace a wading pool that was showing its age a little too much.
The new spray park gives people somewhere to cool off on a hot day, and the Kuteys paid for the whole thing. Apart from that, the prize was big enough for John to give up work and for the couple to move to a mansion in Disney.
The Winner Who Saved His Ranch and Helped the Community
Neal Wanless was struggling to pay the taxes and carry out essential repairs to his ranch in South Dakota, while his mobile home had already been repossessed. One day in 2009, he went to a nearby town called Winner and spent $5 on lottery tickets, basing his selection of numbers on the birthdays of various family members.
The result was a huge win of $88.5 million that was one of the biggest in the history of Powerball jackpots. Wanless was able to sort out his ranch and modernise it to let him carry on working there. He also used some of his new-found riches to help out others in the community who were having financial problems of their own.
The Big Winner Who Set Up a Charitable Foundation
Sheelah Ryan struck it lucky when she picked up a record-breaking $52 million in the Florida State Lottery. She said that she won it for a reason and that it was her mission to use the vast sum of money to help others.
To do this, she created the Ryan Foundation, which has carried out worthwhile tasks for the local community, such as building low-cost housing for those on limited incomes.
Source: Pixabay
The Irish Winner Whose Life Was Completely Changed
A big Irish Lotto winner who was only identified as Mr Logan scooped €5.6 million in 2019, and noted that it had "completely changed my life". He was still in a state of shock when he was interviewed shortly after his stroke of luck, and was understandably unsure about what exactly he would spend the money on.
Mr Logan spoke of retiring early and, as he is a car enthusiast, it seems certain that he will be driving a new type of vehicle right now. It must be an exciting but slightly surreal feeling to wonder what to do with all of that money.
We all have different reasons for hoping to win the lottery, which is why it is just a special type of game. When you next dream of your numbers coming up, think of all of the good things that could do with the money.