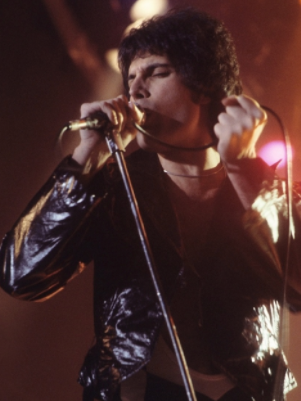 Queen is a timeless rock group that will likely retain a certain degree of popularity for as long as people are listening to rock music.
The band may not quite be The Beatles, but that comparison aside it's hard to think of a group with more staying power. Even with this established though, the last few years have brought about renewed popularity for the group.
Queen's resurgence has been attributed at least in part to the popular film Bohemian Rhapsody, which despite some accuracy issues did an excellent job of making audiences fall in love with the music all over again. Queen has been charting off and on since the film came out, and Loudwire states that the "greatest hits" album was actually the top hard rock album of 2020.
This is a fairly astounding achievement given that the band's international success first came in 1975 — now 45 years ago. In fact, even the greatest hits record came out essentially 40 years ago, in 1981. It just isn't very often that we see that kind of success decades later for a rock band. So what is it about Queen that seems to keep old fans coming back, and maybe more essentially make new fans of younger people?
Aside from the film, and partly because of it, the magnetism of frontman Freddie Mercury is certainly the main factor. While it's often somewhat reductive to the rest of a great band to focus solely on the lead singer, the simple fact is that Mercury's unusual vocal range, bold personality, and famous story are much of what seems to draw new audiences to Queen. There's even an argument to be made that in a more progressive time, Mercury is more of a retroactive icon in some respects than he was a living one.
That said, this is a particularly interesting group of rockers once you look past Mercury as well, and it could well be that fans of Bohemian Rhapsody or those who have gotten to know the group's music in the film's aftermath have looked into the rest of the band and taken an interest in numerous fascinating biographical details.
For instance, drummer Roger Taylor was the first member to "go solo" and actually charted in the top 25 with "Nazis." In the late '90s meanwhile, he also became the first non-royal living person to appear on a British stamp. Brian May, meanwhile, has been rumoured to perform under a pseudonym as his own cousin. Even more interesting, Gala Bingo explains that the Queen guitarist also has a PhD — in astrophysics (a field of study alluded to in Bohemian Rhapsody in fact).
It's just not your ordinary batch of rock 'n' roll stars when you get down to it, and this could be driving some of the enthusiasm behind Queen's revival. People love a catchy song and a good film, but to really admire or connect with a classic group tends to take a few interesting biographies, and this particular band is not short on those.
Whether for this combination of reasons or some other unknown factor though, it's clear that Queen's revival isn't over just yet. As of this writing, Queen has a New Year's Eve performance with classical Japanese pianist Yoshiki; there's likely a tour or at least a few shows to come in 2021; and The Music recently named a Queen show with Adam Lambert as the best performance of 2020.
Clearly, things aren't the same without Mercury in the fold. But don't be too surprised to revisit the rock charts yet another year from now and see Queen's greatest hits collection still featured at or near the top.