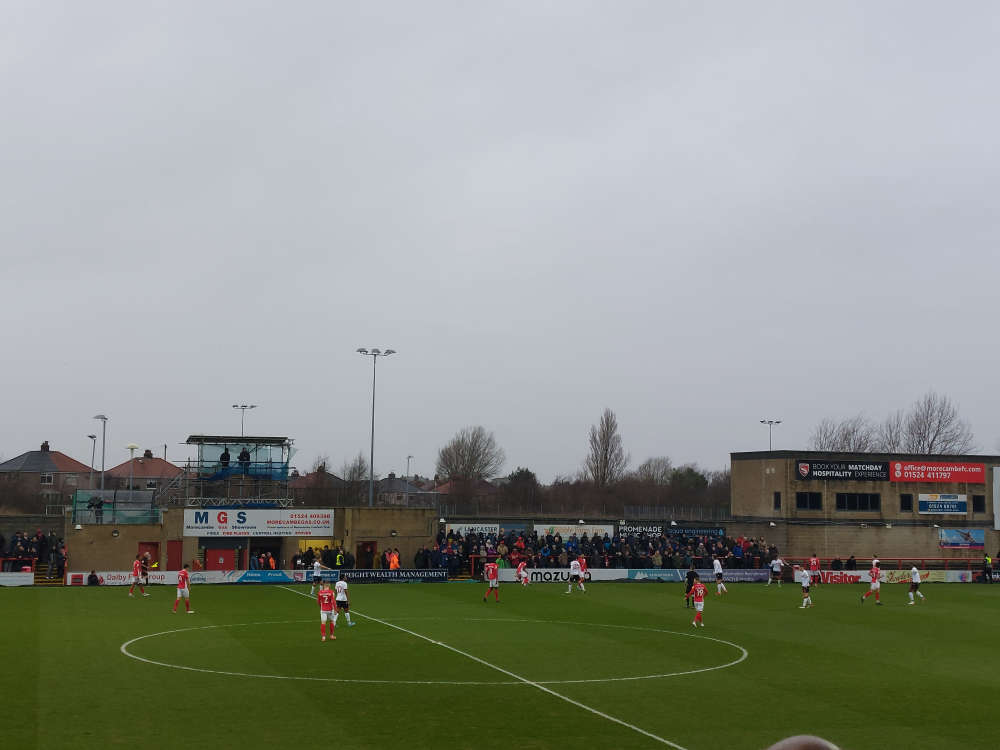 Morecambe drew 1-1 with Bolton Wanderers on February 5 2022
The result of an inquiry into alleged racial abuse at the Morecambe v Bolton football match last season is likely to be announced soon, says an investigating police officer.
Det Sgt Adie Knowles said the "inquiry was still ongoing" into the alleged incident at the League One game at the Mazuma Stadium on February 5.
"We are still trying to facilitate some key witness statements in the case regarding some key players from Bolton Wanderers with assistance from the club and our Greater Manchester police colleagues," he said, speaking on Beyond Radio on Tuesday.
"That investigation is still with myself and with an officer on our team, and I'd like to think we will be drawing it to a conclusion of what the end result of the investigation will be in the not too distant future.
"I am mindful that it has taken some time but unfortunately it's not been the easiest in trying to pull some of the key lines of enquiry together in terms of the availability of key people in the case."
There had been a report of racial abuse from the crowd near the Bolton dugout during the game, and a local man was arrested the following day. He was bailed pending further enquiries.