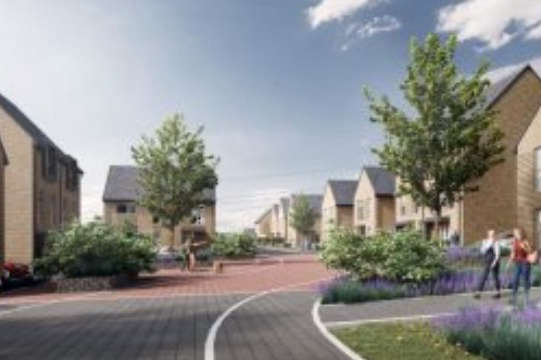 Plans to build up to 95 new homes on land close to Scotforth Road will be discussed again at Morecambe Town Hall later this month.
The plans by developers Northstone to build on the Whinney Carr site close to Lawson's Bridge in south Lancaster have already been given outline planning permission.
Northstone has since applied to vary two conditions of the planning permission agreement.
The company is proposing to vary the agreed access to the site, which would comprise of a new three-armed signalised junction off Scotforth Road.
Northstone's alternative junction design would be for a priority-controlled T-junction with right turn ghost island facility, with left and right exit lanes onto the A6 and a right turn storage lane on the A6, and a shared three metre cycle/footway either side of the access - in a significantly reduced junction design compared to the approved scheme.
The developers have also asked to change the wording of a condition designed to protect Great Crested Newts on the site, to "a scheme of measures to protect protected species from accidental damage or harm during the construction process".
A Lancaster City Council planning report recommends that the variations be approved, saying they "would not lead to a severe impact on the efficient operation of the local (transport) network and would ensure the access is safe" and that "necessary mitigation can be secured to ensure conservation status of Great Crested Newts is not adversely affected by the development".
Seven letters of objection have been received from residents, on grounds including lack of evidence to demonstrate the housing is required, concerns that the development and decision to grant the original planning permission is based on out of date evidence and that much has changed since the scheme was approved, such as COVID and the increased demand for home-working and the cost of living crisis which will affect future housing demand, increased traffic congestion along the A6, loss of greenfield land and increased risk of flooding.
The Lancaster City Council planning regulatory committee will meet on Monday May 23 to decide if the variations should be approved.
The meeting is at Morecambe Town Hall and is open to the public. It starts at 10.30am.