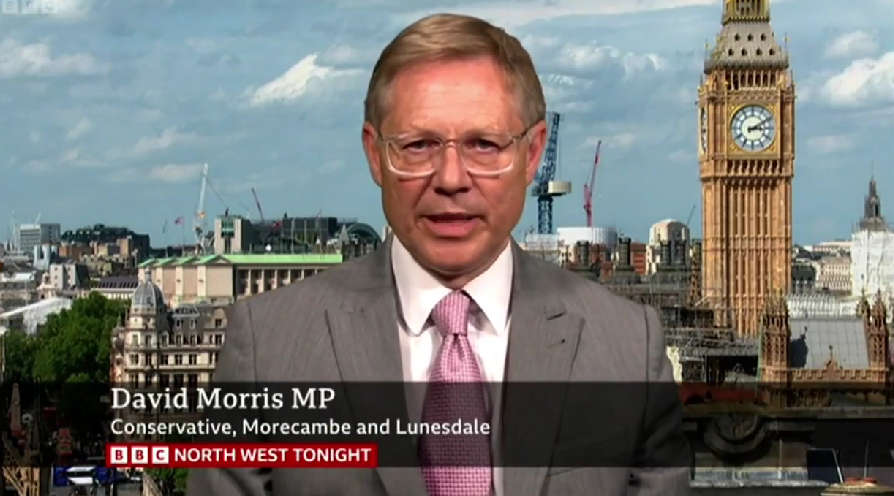 David Morris, MP for Morecambe and Lunesdale, speaking on North West Tonight earlier this week
The MP for Morecambe has told a TV audience that he's "extremely confident" that a crunch funding decision will get the Eden Project North over the line.
David Morris MP was speaking to BBC North West Tonight about the upcoming bid for £50m of government cash to make the planned visitor attraction a reality on Morecambe Promenade.
Eden bosses will be applying for the money this summer from the government's Levelling Up fund.
They have said that if they get the funding, they expect to start work on building the Eden Project North in 2023.
Mr Morris, MP for Morecambe and Lunesdale, said he hoped for an announcement within the next three-to-four months.
ICYMI My interview on BBC North West Tonight last night talking about the Eden Project North in Morecambe https://www.bbc.co.uk/iplayer/episode/m0017hr1/north-west-tonight-evening-news-17052022

Posted by David Morris MP on Wednesday, May 18, 2022
"Nothing's ever a done deal but I'm extremely confident that we're going to get the Eden Project coming to Morecambe," he told BBC1's early evening news programme, North West Tonight.
"(Prime Minister) Boris (Johnson) has said that the Government will look favourably on the application should the business case stack up.
"I don't disbelieve him on that. I've spoken to him many times about it privately and on the floor of the House of Commons.
"The Levelling Up Fund is money that's been put aside for the running of government itself. This particular project won't just be beneficial for the Morecambe area, it will be beneficial for the whole of the North West.
"It's becoming a reality, we just now need that £50million and Eden can unlock their private investment, and the bulldozers can go in.
"Everything concerns me, especially with the cost of living crisis and what's going on in Ukraine. I wish I had a crystal ball to look into the future.
"But this is literally on the horizon. Within the next two months, we should have some kind of an inkling of what's going to happen.
"If there's going to be an announcement, it's going to be within the next three to four months.
"I'm not as anxious as I have been in the past, but I do think we're in a very strong position.
"Given that we've been at the forefront of everyone's minds for at least five years now, we're more likely to get it than not."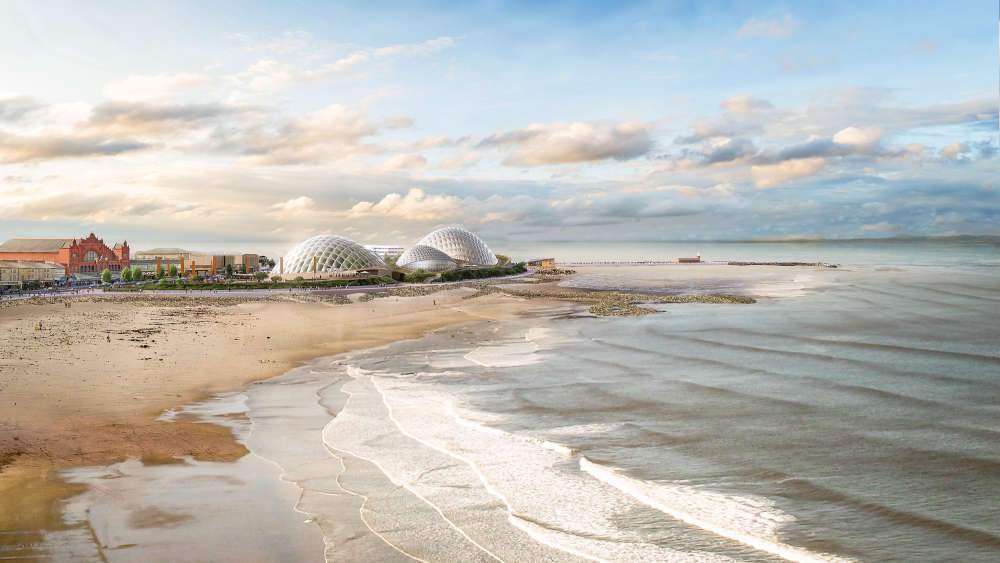 The Eden Project North is a planned mixed-use complex on the central promenade, housed in four shell-like domes.
It will combine indoor and outdoor attractions, themed around Morecambe Bay, and will include plants, art and interactive exhibits, a concert area for live music events, three cafe/restaurants and a visitor centre.
The scheme was given planning permission by Lancaster City Council on January 31.
Eden already runs a highly-successful natural world-themed attraction in Cornwall.
Related stories:
Prime Minister sends letter giving update on Eden Project North plans - Beyond Radio
Eden Project North update: Beyond Radio speaks to Eden's chief executive - Beyond Radio
Morecambe has "massive potential" for superstar outdoor live music concerts says Eden boss - Beyond Radio
BREAKING: Ambitious Eden Project North plans unanimously approved - Beyond Radio