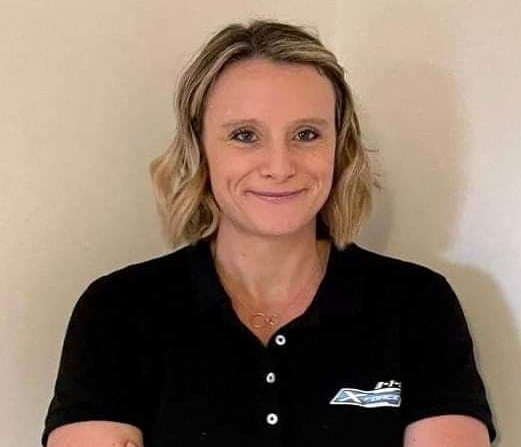 Deena Gillan
A fitness club boss has reached the final of a national award for outstanding leadership and now you can vote for her to win!
Deena Gillan, manager of 3-1-5 X-Force health club in Lancaster, is one of the finalists in the UKActive Awards 2022.
Deena is nominated in the Outstanding Leadership category and is up against competition from other fitness and leisure leaders from around the country.
She said she was "over the moon" to make the final shortlist.
Deena, who is from Morecambe, has worked for the club since it opened on Caton Road in 2013, transitioning from receptionist to club manager.
She has been praised for her dynamic leadership of the club, particularly during the Covid lockdown period when the centre was forced to close.
Her nomination on the UKActive website says that "Deena's dynamic approach, growth mindset and mantra that 'nothing is impossible' meant that during two years of inactivity 3-1-5 didn't just survive but thrived...growing by 18 per cent in members and 26 per cent in revenue compared to pre-Covid times.
"Through effective weekly communication, Deena kept our members informed, updated and engaged, members kept direct debits running throughout, some even sending in cheques to help towards running costs. Within three weeks of reopening in April 2021, we had returned to pre-Covid membership levels."
The 3-1-5 Facebook page says: "Deena has been shortlisted against some HUGE national contenders, so this was by no mean feat an easy list to get on to!
"We now need your support in getting Dee on the stage and bringing the award home to 3-1-5!"
The public can vote for their winner, with voting open until May 27.
UKActive is an industry association which promotes fitness and leisure centres nationwide, with more than 3,500 organisations as members.
It aims to improve the health of the nation by getting more people more active, more often.