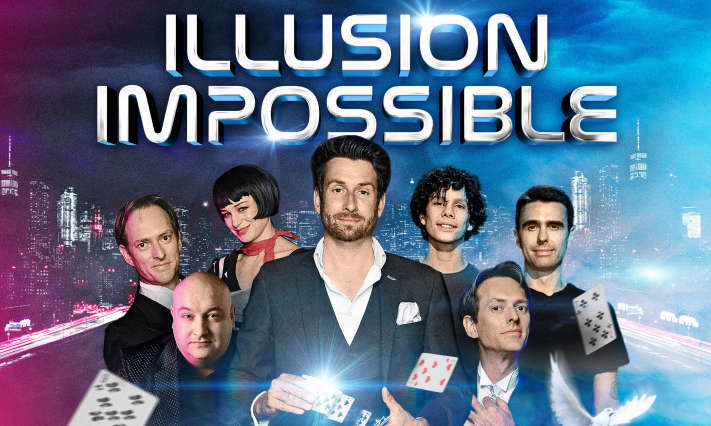 Jamie Raven (centre) and his fellow magical stars of Illusion Impossible
World class magician and Britain's Got Talent runner-up Jamie Raven chats to Beyond Radio about his life, career and a new magic show 'Illusion Impossible' coming to Lancaster on Saturday June 4.
ILLUSION:IMPOSSIBLE showcases some of the most incredible Illusionists in the world and it's coming to Lancaster Grand Theatre.
The show features Britain's Got Talent Jamie Raven and BGT Finalists James and Dylan Piper, award winning magician Oliver Tabor, magical duo The Glamourists and World Speed illusionist Kayden Black.
Experience exclusive tricks, breath-taking magic and heart-stopping illusions in this impossibly brilliant live spectacular.
Tickets are available now here.
We spoke to Jamie Raven, runner-up in Britain's Got Talent in 2015, in an exclusive interview.
PART 1 - Jamie talks about 'Illusion Impossible' and the origins of his love of magic
PART 2 - Jamie talks about his time on Britain's Got Talent and the impact it had on his career
PART 3 - Jamie reveals his favourite trick and most embarrassing moment on stage!