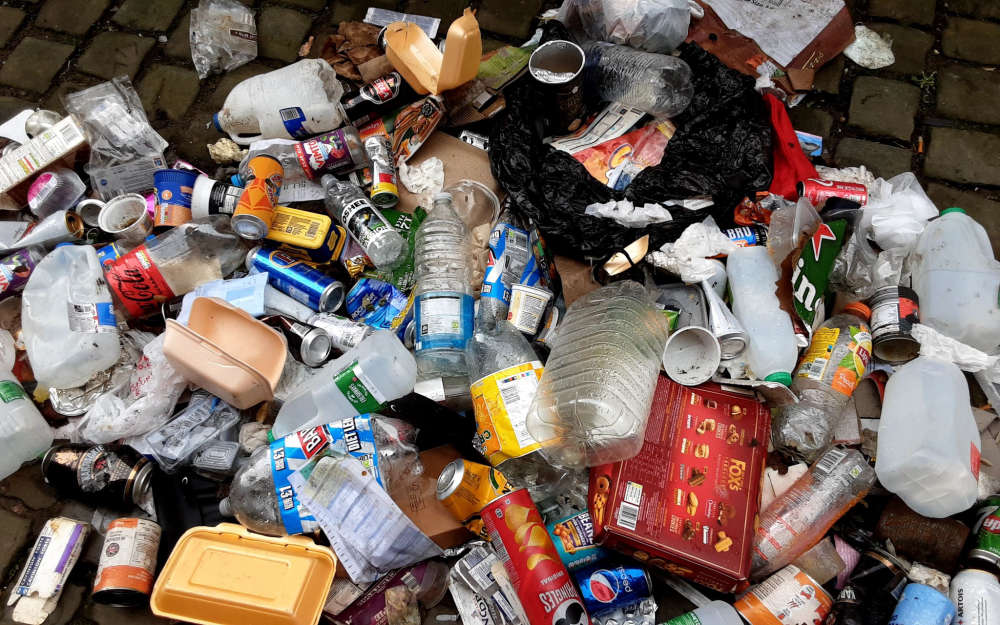 A trial scheme has seen 'crime scene tape' placed on illegally dumped waste to deter fly tipping in Morecambe and Lancaster.
The six-week trial has been targeting grot-spots in the West End of Morecambe (Harbour ward), Overton, and Skerton East and West wards.
The idea comes from a pilot scheme in London where the distinctive 'crime scene' tape was placed on piles of illegally dumped rubbish for three days before being removed. The idea is to remind people that fly tipping is a criminal offence.
When coupled with local communications about responsible ways to deal with waste, the crime scene tape reduced fly tipping in the Newham London Borough Council area, by 67 per cent.
Lancaster City Council has also been trialling 'social impact stencils' to mark the spots where fly tipping has been cleared, with messages about the fact resources are drawn away from the community when spent on clearing fly tipping, and to show that fly tips haven't just 'disappeared'.
See below for an example in an alleyway in the West End of Morecambe.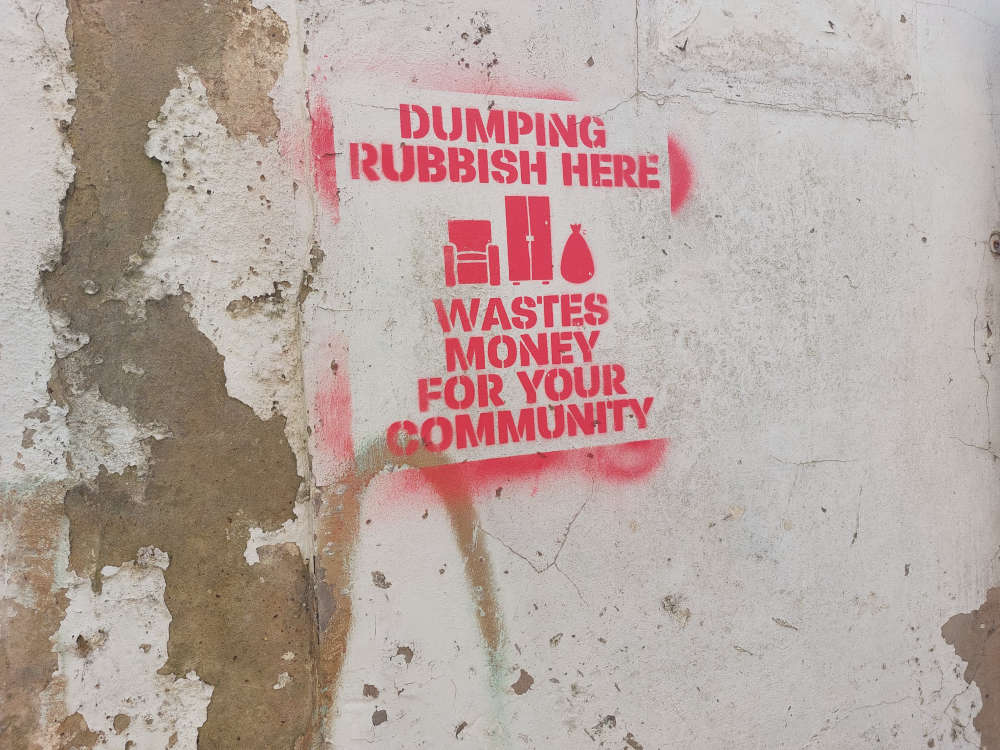 In the Newham London Borough Council area, this has cut fly tipping by an average of 64 per cent.
The stencils have been trialled for six weeks in Poulton in Morecambe, and in the West End.
Both trial initiatives began on May 16.
A group of Labour councillors, David Whitaker, Jason Wood, Robert Redfern and Colin Hartley, have proposed further action on fly tipping amid growing concern over instances of illegal rubbish dumping in the Lancaster district.
Their proposals are to provide a report to all councillors on the impact of the social impact stencils six-week trial in Poulton and Harbour wards; and crime scene tape trial on instances of fly tipping in the wards of Harbour, Overton and Skerton East and Skerton West, and provide quarterly updates to the community on all initiatives being trialled or implemented to further reduce fly tipping across the district, to begin no later than November 2022.
The proposals will be discussed at a meeting of Lancaster City Council on Wednesday June 22 at 6pm at Morecambe Town Hall.