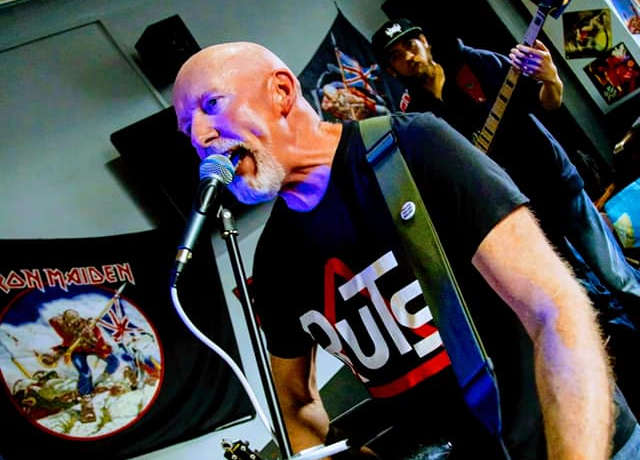 Phil Dockerty performing with the Dead Puppeteers at Morecambe Music Festival in 2019. Photo by Mike Jackson.
A fundraising day of live music will be held in memory of a popular Morecambe musician and postman.
The event at The Bobbin in Lancaster on Saturday July 16 will pay tribute to Phil 'Doc' Dockerty and raise money for St John's Hospice.
Phil, who passed away in 2021 after a battle with cancer, worked as a postman at the Morecambe delivery office for nearly 40 years.
He was also a legend of the local music scene, performing in many bands including The Dead Puppeteers, Joe 80 and Dead Man's Hand.
This portrait of him can be seen on the hoardings outside the former Frontierland site on Morecambe Promenade.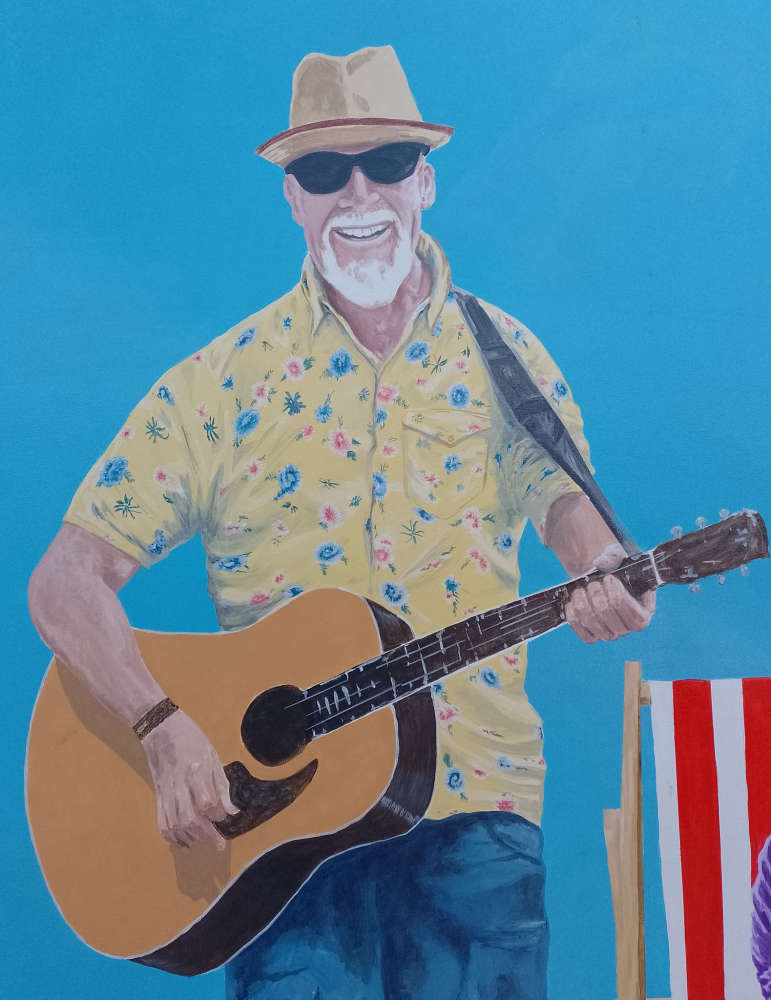 Organiser Mark 'Simmo' Simpson said putting together the 'Our Good Friend' all-day music event had been a "real labour of love and an absolute pleasure to organise".
The line-up of acts on the day will include Rob Jones, Benni Beard, Jay Blackburn, The Craic Inn, The Glass Poppies, The Section, The Nighs, Away from the Numbers, The Dead Puppeteers All Stars and The Call Up.
The event starts at 1pm and runs until late.