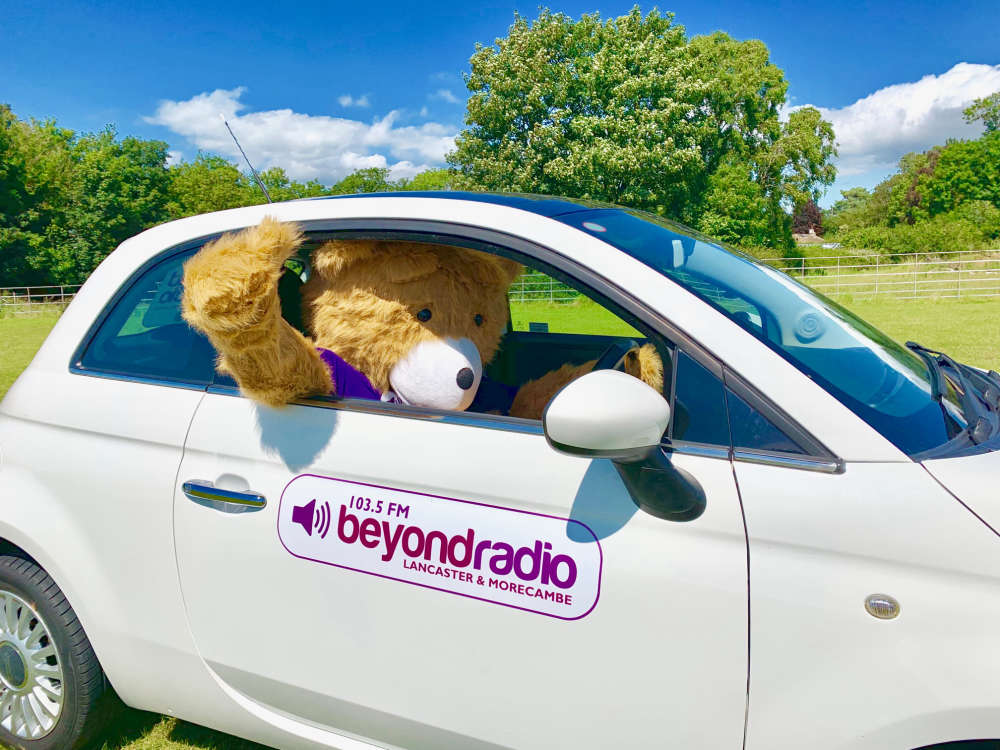 The Beyond Bear celebrates news of our DAB launch on December 1
Beyond Radio is delighted to announce that we will launch our new DAB digital radio service on December 1.
This will allow Beyond Radio to broadcast across both North Lancashire and South Cumbria for the first time.
Beyond Radio is already available online and on FM, having launched on 103.5FM in 2016.
The station then expanded its FM coverage with a second additional 107.5FM transmitter added in 2020 to cover the whole of North Lancashire.
Now the addition of DAB will see Beyond Radio broadcast to South Cumbria as well - making it available to more than 164,000 households with a potential audience of 370,000 adults.
"We're thrilled to be able to bring Beyond Radio on to DAB," said Steven Normyle, station managing director.
"We will continue to broadcast in the usual ways; online, via our app and FM, as there's still a lot of life left in FM broadcasting and people still enjoy the convenience of FM.
"However, adding DAB means we'll be reaching more of new audience.
"According to national research, last year digital listening in the car increased to a new high of 44.5%. Our own research has shown this to be true and since we launched our mobile apps in 2017, the uptake has been tremendous.
"We therefore feel now is the right time to start to invest in our future DAB plans.
"We'll broadcast from four new transmitter locations; Lancaster, Kendal, Ulverston and Windermere. These additional sites mean we'll be broadcasting across a much larger geographical area. The new transmitter locations mean we'll cover most of South Cumbria too.
"We'll be switching on the new DAB service on December 1 2021 and look forward to welcoming new listeners from South Cumbria. However our service and programming will still very much focus on our existing areas of Lancaster, Morecambe, Carnforth and those immediate surrounding areas.
"Our audience loves 'local' – and we will continue to support local community groups by publicising events and helping to promote local businesses on-air."
The addition of DAB across these areas will see Beyond Radio broadcast to around 164,000 households which represents a potential audience of 370,000 adults aged 15+.
Beyond Radio is run by a team of volunteers from studios located in a former disused bowling pavilion in the Bowerham/Scotforth area of Lancaster.
The building has been renovated to include two studios with recording facilities.
* DAB is a digital radio service which is broadcast from a network of transmitters. If you have an older car or home radio it is unlikely you will be able to receive DAB, however many newer vehicles now include DAB as standard. DAB radios can be purchased relatively inexpensively from all good retailers.