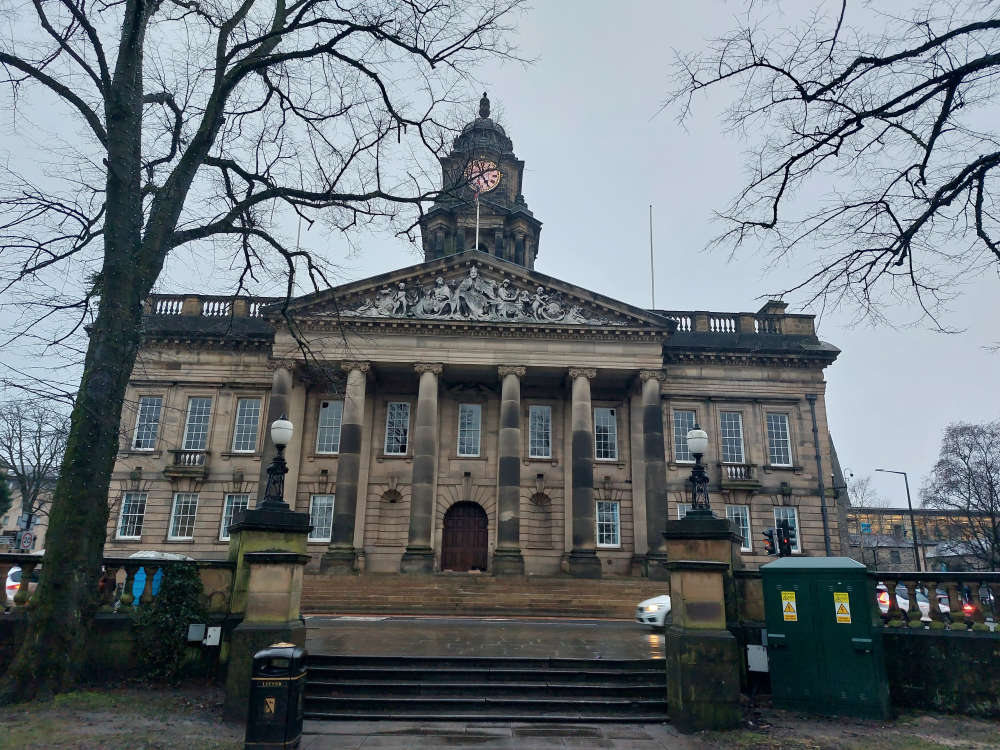 Plans to spend £300,000 to replace gas boilers in Lancaster City Council buildings have sparked a heated debate.
Lancaster city councillors have approved plans to earmark £300,000 for replacing end-of-life gas boilers with decarbonised heating solutions on sites including Palatine Hall, The Storey and Williamson Park.
But there were questions about why the money was being asked for now, instead of being included in the recent council budget.
Lancaster City Council has pledged to achieve net-carbon zero across its estate of buildings by 2030, to balance its carbon emissions and reduce their effect on the climate.
The cost of the net-carbon zero plan was recently calculated as in the region of £15m and over the next four years up to £3.5m would be needed across the sites of Palatine Hall, The Storey and Williamson Park.
The motion to approve a potential spend of £300,000 from the council's capital programme over the next four years was approved, after a vote, by a majority of councillors, during a meeting on Wednesday night at Morecambe Town Hall.
But prior to the vote, Conservative councillor Peter Yates said: "I don't think it's acceptable that we haven't had chance to debate the situation.
"There are many issues with heat source (solutions). Heat source isn't the total answer. Why are we asking for another £300,000 outside the budget?"
Councillor Kevin Frea, deputy leader of Lancaster City Council, said the scheme opened up the chance to bid for an extra £3.5m of government cash for decarbonisation projects, and the "opportunity only happened recently".
Councillor Caroline Jackson, leader of Lancaster City Council, warned that rising fuel costs were having a huge impact on council budgets.
"I think our budget has been blown apart by the cost of fuel," said Councillor Jackson, who is from the Green group.
"This is appalling and this is a way we can reduce our fuel costs."
Councillor Andrew Gardiner, leader of the Conservative group on the council, said there should have been a more long-term approach to financing the project.
"The government will always come up with funding ideas," said Councillor Gardiner.
"We need to look 10 years on. I don't think the 2030 decarbonisation deadline is achievable, not with fuel costs today. We've got to plan this better. We see that things have to change, and we are supporting the change, but who's to say that in two months' time you won't be asking for half a million? We have to control this."
His fellow Conservative, Councillor Keith Budden, agreed, saying: "I don't think we will be carbon neutral by the deadline, I'm quite sceptical about that."
Councillor Oliver Robinson, from the Labour group, said he believed heat pumps were "exactly the direction that we should move in".
"We need to move away from gas," said Councillor Robinson.
"I totally agree we have to be strategic, and I think this is what this is doing. We are looking towards a future that doesn't rely on gas or fossil fuels of any description."
His fellow Labour councillor Anne Whitehead, cabinet member for finance and resources, said the gas boiler replacement project was "good for the council's tackling of the climate emergency, the council's financial position and reputation".
Summing up, eco-socialist independent councillor Frea said: "I think we are on target to meet our (zero-carbon) deadline in terms of the council estate.
"Are we on target for the whole country? What's going to happen if we aren't? We can't negotiate with the climate. We're getting heatwaves, sea levels rising, melting glaciers. We have to meet the targets and if we don't there are consequences."